Ever wondered How Small We Are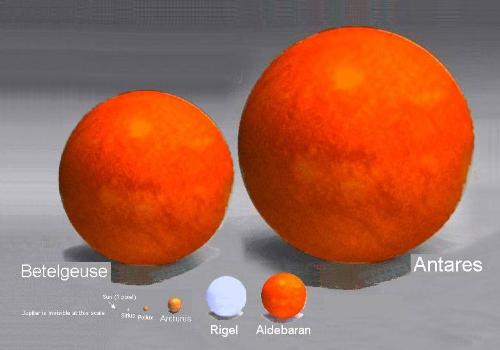 India
January 29, 2007 11:17pm CST
How insignificvant our lives are, we live on earth a solid mass among the vast infinite space which has billions and trillions of such masses rolling around. Yesterday I went to see my son's science exhibhition and one gilrhad shown earth's size as compared to other planets.Compares to antares(brightest star in the sky) earth is microscopic in size,just imagine how small we must be in this universe.Still we are so drowned up in our day to day problems, depressions, relationships,life,loves and wars. we are smaleer than ants and we think we are the greatest animals to ever walk on this planet. Why?http://www.sciencenetlinks.com/tools.cfm?DocID=76&Grade=6-8 http://www.co-intelligence.org/newsletter/comparisons.html http://www.noao.edu/education/peppercorn/pcmain.html
5 responses

• United States
1 Feb 07
I think about this quite often, in conjuction with the maginity of space, how its ever expanding. where the universe starts and ends and who knows whats really true. it boggles my mind that no one will ever know what really is the end of the universe, what happened in the beginning. thinking about this doesn't really put my ego into check, instead it overwhelms and almost paralyzes me to think about it all. i find it kind of scary actually. weird, i know....

•
30 Jan 07
i think of this all the time..it kinda keeps my ego in check..and although we sometimes feel we are in control of things it makes me bow my head to the most High and say 'YOU WIN PAL'..yet God has placed in us such magnanimity of spirit..it cannot compare with anything else..we are so lucky to be able in our short existence to experience this..

•
27 Mar 07
You are so right..i actually feel so helpless and vulnerable and tiny..it is quite scary..there are billions of everything and i once never existed and i once never will..i will be nothing..kaboom..frightening thought ..

• India
27 Mar 07
Very significant topic you have posted here Mrs. Mansha, thanks for letting us know about all this. But my personal belife is that a person is recognized by its deeds not by its size, Why do we remember Nepolean though he was a small man , just because of his deeds. So how ever small contribution we make in the size of the universe but i feel we make a larger contribution in the making of a great world.

• United States
17 Feb 07
You do have a point there. I think we think that because we are bigger than ants in size.