K-Fed and the Super Bowl ad - are you offended?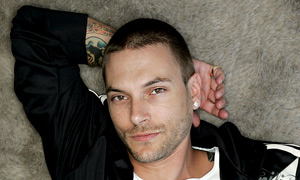 United States
January 30, 2007 4:36am CST
Making the news now is word on the super bowl ad that Keven Federline (ex husband of Brittney Spears) filmed. In the ad there is a scene that shows him working in a fast-food place and having his boss yell at him to get more fries. The point is to show his low position. No big deal, right?The National Restaraunt Association issued a major letter saying they were offended; that this sends the wrong message about the food industry. Is this reasonable, or is this being hypersensitive and stupid?If I am in charge of fries and a fast food restaraunt, need I live with the delusion that my job is really important and should never be shown in a realistic light? Seems to me this is part of our culture where everyone is easily offended so they can walk around as the poor, poor victim. What do you think?
1 response

• United States
30 Jan 07
Ha! This is funny that anyone would think that this is offensive. I don't look down on anyone that has a job ... it's my opinion that many people think they're too good to work at a fast food joint so instead of working the live off welfare. So I would much rather have someone be in charge of fries instead of getting government help! Though I don't think that most people strive to be in charge of the french fries when they grow up!

• United States
31 Jan 07
Thanks for responding. I guess they were trying to contrast how 'high' he had risen with how low he had sunk. Whatever. Have a great day.