Am I Glowing?What am I Glowing With?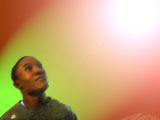 Philippines
January 30, 2007 6:28am CST
Dr. catherine Hamlin walks into a room and tears flow. An Australian ob-gyn, she and her late husband built a pro-bono fistula hospital in Ethiopia for women who had been cast out from soceity. They are outcasts because of the foul smell they emit caused by continuos flow of urine and waste through a hole that failed to close after five or six days of unassisted childbirth labor in extremely poor conditions. For the last 50 of her 80 years, she has made sure that fistulas are closed, that the women are fed, given physical therapy, emotional healing and sent away with new clothes and money to begin life anew. They enter our gates with heads bowed down with two things only: Hope and urine-stained clothes. She narrates in an Oprah show. " We spend $450,000.00 a year to treat these women, and we beg. My husband calls us professional beggars." And Dr. Hamlin smiles. Theres a twinkle in her eyes. A glow. She is wrinkled, frail,thin. But that glow grows on you. That glow of Love. Do You have it?
No responses