FRIENDS

India
10 responses

• Jordan
9 Oct 06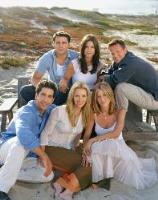 I love them all, but i mostly like Rachel and Chandler, actually Joey too.. Well those are my fav three.. it's hard to choose :S http://www.youtube.com/results?search_type=related&search_query=Jennifer%20Aniston%20bloopers%20Friends Enjoy :)


• India
21 Jan 07
It would be Rachel Green. She is so cool. And her personality in general is just like me. I mean..A spoilt rich brat.

• India
22 Dec 06
has to be joey because of his innocence and the way he can solve others problems by just talking to them.. and also his ability to forgive the gravest of mistakes by his friends...

• Hyderabad, India
10 Dec 06
ohm agarwal fom Khani ghar ghar ki

• United States
7 Nov 06
i would have to say that my favorite friends character would be joey .. just because hes a funny guy


• India
14 Oct 06
before discusing this subject i wish u a happy " ead and diwali "....