saari or mini skirt

India
3 responses

• India
1 Apr 07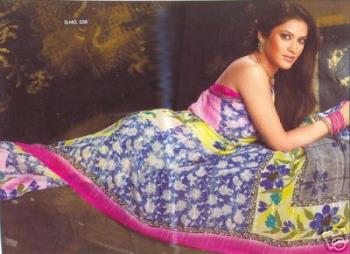 The only dress in the world exhibits beauty in different ways is none other than Saree. The rolling of Saree exhibits the fineness of assets to the viewers. So much can be imagined positively or negatively with a saree woman.

• India
31 Jan 07
Of course a Sari, as lot of skin is exposed Hip, stomach with navel. back shoulder. Buttocks also looks very sexy with sari though it is covered.

• Philippines
31 Jan 07
Excuse me but what on earth is a saari? People being sexy isn't just confined to wearing mini-skirts or 'saari' (whatever that may be). People can wear revealing clothes but not all can look sexy. Some even look disturbing in sexy clothes. =) It just depends on the one wearing it. An overweight chick wearing a miniskirt is a fashion disaaster, Not sexy at all.