Computer Problems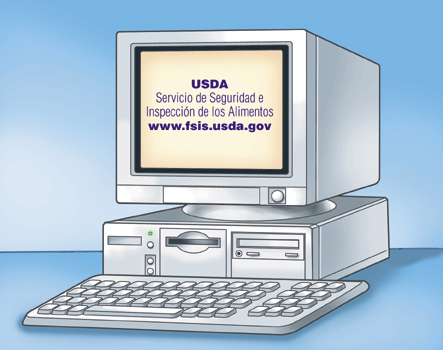 Canada
January 31, 2007 8:23am CST
How would you react when you find out your computer is broken? Do you feel like you are separated from all the happenings online and feel disconnected? How would you react when it happened when you have little money and also when it is badly needed? Did it ever happened to you when you were so tight with everything then all of sudden your computer broke and it wont turn ona dn all?
8 responses

• United States
31 Jan 07
Yep,been there and it was the absolute worst week of my life.That is why I now own 4 computers,one of which is a wireless capable laptop.I had no idea just how addicted to the internet I was until my lone computer broke down and I couldn't fix it.I vowed it would never happen again and so far it hasn't.My best advice to anyone is to have more than one computer.Even if it's a cheap on you found on craigslist,it's better than none.

• Philippines
31 Jan 07
well, being a tech support before, i would check out all possible causes first. and honestly, i would be irritated with what happened. then after trying all means to recover and troubleshoot the pc, if the motherboard is the problem, i will get a book and read and then sleep. because i can't do anything anymore if the motherboard is broken given the situation that i don't have enough money to buy another motherboard.



• India
31 Jan 07
It has happened to me many times. My system just breaks down for no reason and I get so frustrated with it. The time it takes to repair or reinstall windows is a big headache! Last time I was voice chatting with a client and suddenly the system went down and I was unable to boot! It took me 2hrs to bring it back again. Nightmares do happen in reality sometimes...

• Australia
22 Feb 07
Only old or cheap computers breaks down. It is not common for the hardware to break down on a computer. Everything in it has a minimum life span of 5 years. Some parts will last 10 years or more. In most cases... it is a software problem. Next most common... the hard drive fail. In any case... my first reaction is to fix it. And if it is possible to fix it with what I have... I won't go to sleep until I have it working again. In any case... I have kept my old computer... so if something happen... I have a spare one... which is great. People should never throw their old computer out if it is still working. If anything, you can use them for spare parts if something break down on your new one.

• United States
22 Feb 07
I would feel really bad. I have a goal I won't be able to do on mylot. And I will always think of something I can't look up in the internet because my pc is down. Today, my pc wouldn't load windows and I had to do chkdsk /r on c: and reformatted it a couple of times because it wouldn't work. I was almost heartbroken, good thing it finally worked. Now I'm afraid to turn it off it may never work again.

• United States
22 Feb 07
I would feel that way somewhat, but thankfully we have another computer and I will use that one instead.