Can Rafel Nadal beat Roger Federer?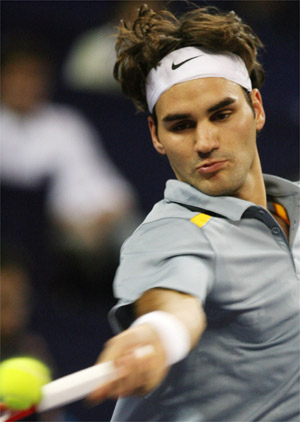 India
January 31, 2007 8:30am CST
Roger Federer, the name alone has been the sensation in the current world of tennis. He is cruising like anything creating by breaking almost all the records. How long his era going to continue? Is there anyone in the present tennis world to beat him just not in one match but to occupy his position? From the current statastics Rafel Nadal can be considered the perfect opponent besides Andy Roddick and some.
4 responses

• Hungary
18 Mar 07
I am doubtful about Nadal can ever be the no. 1 player. He is almost unbeatable in clay, but not in other surfaces. Federer is universal player, he plays phenomenally in every surface. He is only 26 years old, he has at least 5-6 years in the throne.


• India
20 Feb 07
Not in the near future.Rafael himself agreed to it.Federe is phenomenon that wont happen every alternative day.His beauty lies in raising the game according to his opponent.That he won a Grand Slam title without dropping a set,speaks volumes about this Swiss.Rafel Nadal has to wait.

• India
2 Feb 07
From the present scenario it seems to be that Federer is going to dominate for some more time. There is an every chance for Rafel Nadal to overcome Roger Federer.