Lightning never stikes twice in the same place?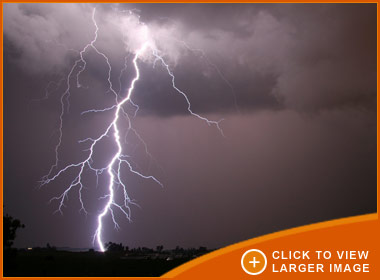 United States
January 31, 2007 7:20pm CST
In fact lightning favors certain spots, particularly high locations. The Empire State Building is struck about 25 times every year. Ben Franklin grasped the concept long ago and mounted a metal rod atop the roof of his home, then ran a wire to the ground, thereby inventing the lightning rod. Another myth shot down. Do you know any others which are not true?
2 responses

• South Africa
1 Feb 07
I dont have a myth, but some really cool facts for you. There are roughly 2000 thunderstorms in progress around the world at any one time, producing about 30 to 100 cloud-to-ground flashes each second or about five million flashes a day. South Africa is a lightning prone country, with one of the highest lightning ground flash densities in the world. Lightning related deaths in this country are about four times higher than the global average.

•
1 Feb 07
Did you know that Mythbusters busted the myth that Benjamin Franklin discovered electricity by flying a kite during a thunderstorm. They said it was impossible for a human to have with stood a direct hit. However, aren't there stories of people surviving after being struck by lighting? Odd, could the mythbusters have been busted possibly? Ok I will stop now since I am confusing myself. LOL