do you like books? how about making your own...with several other writers?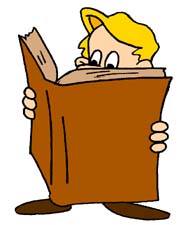 Philippines
February 1, 2007 2:52am CST
I just thought of writing a story here on myLot but then add a twist of encouraging you guys to continue the story. Here's how it goes, I'll provide the first three lines and then whoever is next will provide another (minimum) 3 sentences that is related to the previous sentences and then the next poster will add 3 more sentences to the previous poster's sentences..and so on. Anything crazy that you can think about, its ok. Just as long as it is related to the previous post. got it? so here goes!The girl was staring blankly in front of the computer. She was suppose to write something but she just can't seem to start. At the moment when she was about to type her first words, someone came in the room...
3 responses

• Indonesia
1 Feb 07
Her mother come, bring some snacks and cold drinks. She's looking at her daughter and said "I'm so sorry. I know it's hard for you to accept it. But me and your father needs some space for a while. It doesn't mean that we will divorce. If everything start to be okay, we will united again." At that time being, will you choose to come with me or with your father?"

• Philippines
2 Feb 07
"Do you have to ask that?" the girl replied, "of course I'll go with my father. You are not my real mother remember." then the girl smiled at her stepmom. The stepmom smiled back in embarassment. She realized her mistake. She was suppose to go to the next room, her real daughter's room and not this one. So she just kissed her stepdaughter on the forehead and headed out of the room...

• Indonesia
8 Feb 07
Then the step-mom come to her own children. She wants to knock the door just like she always do. But, somehow, this time she just open it. What she saw in that room is horrible. Her husband kissed each other with her kid. "Good Lord!!! What the hell do you think you're doing???"

• India
2 Feb 07
i dont like books . i like to listening music.

•
12 Feb 07
Mum, you didnt knock! said the daughter Good job i didnt, Now I know whats been going on behind my back - How could you, youre only 17! Its not all her fault said the husband we just couldnt stop ourselves - It just kinda happened.