Are You A 80's 90's Retrogames Fan?Which Videogames Of The Past Do You Remember?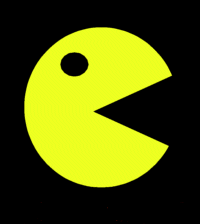 Italy
February 1, 2007 3:53am CST
HI! This is a discussion that I always wanted to do!!! I'm a videgame lover of 80's and 90's. In my opinion I think videogames of that ages are more interesting of nowdays game with realistic graphic. Maybe I'm addicted to that games because I grow up with them and I have more fun playing them. I used to own lots of consoles: 8 bit nintendo, gameboy, megadrive, 16 bit sega game gear, sega megadrive and 32x that is an expantion for megadrive to transform it in 32 bit. with it I could play Doom on megadrive.amazing! Then I owned a sega saturn and a playstation that is my last console i bought. My favourite one I think It is nintendo 8 bit that was my first real console. And my first and maybe favourite videogame on it was Faxanadu, a fantasy platform adventure where you can buy weapons and shields to make the character stronger. I loved all the Mario Bros series for nintendo expecially the third episode because there was the innovations of mario transforming in animals like frog and racoons and get special abilities. Another cool nintendo game and a bit scary when I was young was Maniac Mansion, a point and click adventure game in style of Monkey Island or Zack McKracken. It was an horror humoristic story and takes place in a mansion where there is a mad doctor that wants to rule the world and took as prisoner a girl. You control the friends of the girl to free her. It is cool because you can control many characters with different skills. They did another episode of it "the day of tentacle" that came out for personal computers. Of megadrive I loved Shining Force maybe it is one of the best adventure rpg game in stile of zelda/final fantasy (the old ones). I have lot of videogames in my mind to let you know, but I'll keep on to write them when you will post here. I think It would be great to remind the glory past of 80's 90's videogames. So I ask you which games of the past do you loved? I'd be very happy to get your responses about it.
9 responses

• Italy
1 Feb 07
A good and funny jump into the past! I remember Pac-man and mrs. Pacman, Ghost'n'Goblins, Asteroids, Super Mario,F-15, and other I'll remember... Were many Atari games playde with Atari station or a Commodore 64! Do you remember Commodore 64?

• Italy
1 Feb 07
I remember commodore 64 but I never owned one. I used to play at my friend house. there was a great game called Stunts where you can create tracks and run with a car. It was amazing for that age! great ghost'n goblins!! it was a bit difficult expecially in games room where they put the hardest difficult level to make you waste lot of coins :P

• Italy
2 Feb 07
oh well! I think it is a bit difficult to program that. And for only one person it is hard to make videogame, it is need a work group, only one person will become crazy to program a whole videogame or I at least I'd become crazy if I were good programming. I studied a bit of programming at high school I did C++, but I remember that was very boring :/ Programming isn't good for me or it is good but with a visual programming software. So I think you did a great job!


• Bahrain
1 Feb 07
i'm a passionate gamer, i love games, right now i own a ps2 and i'm trying to get an xbox 360 now, i love the games of today cuz they are so real and so challenging, yet sometimes i can't help myself and catch myself playing Dr.mario with my sisters or 90 tank with my father, and i can still save the princess in super mario. Some games never grow old.They're still fun to play.


• United States
1 Jun 07
I've played many games from the 80s and 90s. Games like the early Zelda games, Mario ones, Megaman, and so many others. Double Dragon games I've gotten into playing some and the early Castlevania games. Sonic games I enjoyed when I got to them play on the Genesis. There's probably a lot more than I'm mentioning and of course can't forget some of the puzzle games like Dr. Mario and Tetris. Even the Donkey Kong Classic game was pretty fun to play at the time.

• United States
8 Feb 07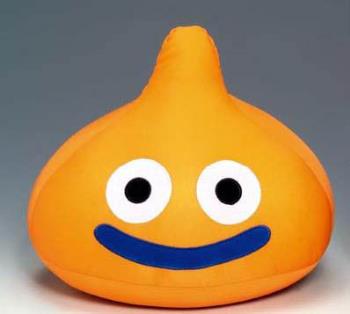 Does old Dragon Quest counts? lol I was used to play this old Nintendo's Dragon Quest lots.I really liked the plot and I remember I was playing often since at that time we didn't have a memory card(Now we can save when we want to but you knwo what I mean in back then....lol)

• Italy
9 Feb 07
yea! It is a good game. I like that kind of game. And I read some Dragon quest's manga too. I liked the graphic and the plot. It was great time when there were those games without memory card. Inside the cartidge there was a memory where you could store data saves.

• Indonesia
5 Feb 07
I like old sonic 1, 2, 3 n sonic and knuckle..I can feel it the joy when i play till now..



• Italy
2 Dec 07
I remember there was a game called prehistoric or something like that and there was this prehistoric man with a big bat and he was walking true the woods and collecting stuff. I wish I could find this game and play it agan. My father was a big fan of the game dyna where you had to place a bomb to kill different creatures and the bomb would explode after few seconds so it could kill you too. I prefer those old games.