"srk is better than amitabh bachchan" - says who??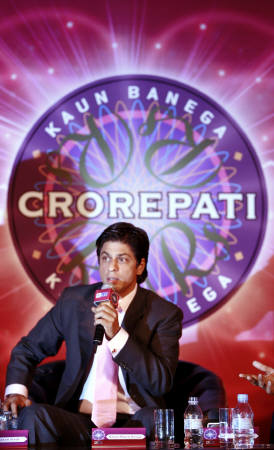 India
February 1, 2007 4:25am CST
SRK is better than AMITHAB BACHCHAN..the BIG B...says who..? who says that? is that the voice of india or the voice of a few crore youngsters only...? bcoz to the world BIG B is the face of india,like it or not..? or has SRK MANAGED OR IS MANAGING TO CHANGE PPL'S IDEAS....?! I DONT KNO..SO I ASK ALL U PPL....! WHAT CAN EITHER SRK OR BIG B DO TO SETTLE THEIR DIFFRENCES & SETTLE WHOS THE BEST..? THINK ABOUT IT
3 responses

• India
3 Feb 07
i think both are better i their time . in old time amitabh bachchan is favourite for everyone in todays world shahrukh khan is better .

• India
1 Feb 07
they both r great in their own manner n its really unfair to compare a 65 yr man with a 41 yr man. if u really wanna compare then compare srk with the amitabh 25 yrs back n i can bet u that srk willl easily win that battle...but now amitabh has reached to such a stage that he is considered as a legend.but srk has reached that stage where he has made all the others forced to compare him with this legend.............