Favorite Therion album?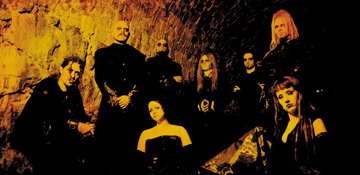 Portugal
February 1, 2007 10:14am CST
So, folks. I was wondering what's everyone's favorite Therion album? I'll have to go with Secret of the Runes, it's simply a completely flawless album, a true symphonic metal masterpiece. Degggial and Crowning of Atlantis are my 2nd favs. How about you people?
5 responses

• Ukraine
1 Feb 07
My favorite Therion albums are Theli, Secret of the Runes and Deggial. First is a true masterpiece, because of such quality and original songs and the overall concept and structure of the album. Secret of the Runes is very similar to Theli in its uniqueness :). And Deggial just has several songs I like too much.


• Ukraine
2 Feb 07
I can't say that I didn't like Lemuria or Sirius B, I just treat them as some song collections, not real albums.

• Portugal
2 Feb 07
I think it's too much "filler" stuff fitting in into 2 ALBUMS. I wasn't pleased, though it has a couple of good songs. Gothi Kabbalah sounds like they're going more on their right direction again, anyway.

• Spain
17 Sep 10
Secret Of The Runes, definitely. It's the first album of theirs I listened to and it's still my favourite, I simply love all the songs. And well, it was thanks to this album that I got into Norse mythology too :)

• Romania
18 Jul 10
hah! Why did you ask which is the best Therion album? We all know Theli was voted the best 1996 metal album! But to answer the question, I do like Lepaca Kliffoth, Vovin and Deggial!