best gift you ever got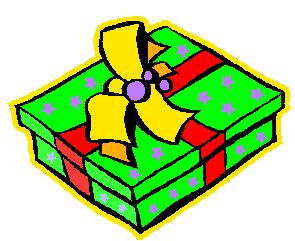 India
February 1, 2007 3:33pm CST
gifts and presents are there in every one's life .. I do not think there is any one who can that he/she never got one ..so why do not we share the best gift we ever got from our beloved ones or enemy for that matter.. lol .. I will post my answer after a few replies
4 responses

• United States
1 Feb 07
The best gift I ever got was my child. I am pregnant right now and my little boy that is in my stomach right now has to be the best thing I have ever got in my whole life. I love him so much and would never give that feeling up for anything. He is my best gift.

• Nigeria
1 Feb 07
The best gift I ever received from someone I love was the fact that they told me they loved me as much as I loved him. Gifts do not need to be "things" . . . sometimes hearing words of love and encouragement and inspiration from the person you love are more precious than all of the material goods in the world

• United States
1 Feb 07
best gift i ever got was tickets to paris from my parents on my 21st birthday....

•
2 Feb 07
the greatest gift i think comes from God..the heart that we have which is as broad as heaven..i need to keep reminding myslef of that..as sometimes we become miserly in our actions if things don't go our way..