Timbaland "stealing" beats?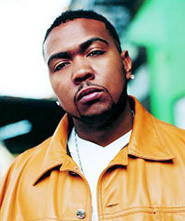 United States
February 2, 2007 12:11am CST
Well, this is something that I've been seeing dicussed on various other forums, and, since it wasn't here yet, I figured I'd post it. See what the opinions on it here are. Pretty much Timbaland is being accused of stealing beats. For those of you who don't know who Timbaland is, here's a Wikipedia link; http://en.wikipedia.org/wiki/Timbaland He's played a role in a lot of hits as of late. Justin Timberlake's "SexyBack" and "My Love". Also Nelly Furtado "Promiscuous", "Maneater", and "Say It Right". Here's the quick version of the story, including sound comparsion, so that you can decide for yourself; http://timbalandtempest.ytmnd.com/ (Don't worry, it's nothing offensive.) Here's another link that goes into much more detail; http://www.c64audio.com/timbaland.php As for my opinion on this, I'm not entirely sure. It's sad that he sampled Tempest so heavily, and didn't give him credit. But, that doesn't make any of his 'work' any less anything. As I said, not sure yet.
1 response

• Canada
3 Feb 07
Timbaland has always been a great beatmaker. Even if he use some samples he still make it his own. When you heard a song produce by timbaland on the radio you always know it's him. You know his style. Maybe some people are jealous because Timbaland his a hitmaker. Almost everything he produce his a hit. I gave him all the credits for what he does.