I do not use an aniti-virus programe

Egypt
7 responses

•
2 Feb 07
All AV software will run your pc at a slower rate....the reason being that it uses resources to check what is coming into your pc..... So you don't want to use one as it makes your pc slow.... well sorry but you can expect to have your pc so riddled with viruses that it's going to take you an awfully long time to clean it. There's plenty of free AV software on the net...so go get some.... NOW!!! and BTW.... just in case you're wondering how long it can take you to get your pc infected with a virus?? well the quickest we've ever had on a Brand New Built PC that was hooked upto the net..... 7 seconds!!! YES..... infected within 7 seconds of going on the internet....so think how many you could have there now??

•
3 Feb 07
You are joking aren't you??? read my post.... ALL ANTI VIRUS SOFTWARE WILL SLOW DOWN YOUR PC.... that's ALL/ANY ANTI VIRUS.. It will always slow down your pc as it uses your pc's resources(memory/virtual memory) to actually operate.... if you want an AV that doesn't slow down your PC then let me know if you ever find one.... be worth a fortune!!


• Australia
3 Feb 07
You're joking right?? I use Zone Labs internet security suite. You really should have an anti-virus and firewall. Do you have any computer problems at all? I assume you do. All computers should have an anti-virus and firewall these days as there's so much crap floating around that could corrupt your pc. Even a computer that is not connected to the internet should have tools like this as it's easy to spread a virus from a floppy disk, cd, etc.

• China
3 Feb 07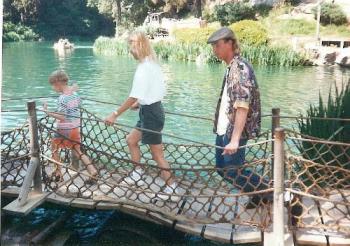 ya i m using avg anti virus beacuse before many virus comes in my computer for that i using iti think fire not make pc sloe ya but its make ur internet speed slow when u downloading any thing from net



• Indonesia
2 Feb 07
You should have one, and only one (not more). I recommend Kaspersky Antivirus (first priority), or Bit Defender. They are best antivirus that i know beside others.