Why we must sleep?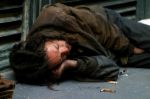 Malaysia
February 3, 2007 3:59am CST
When i was a student, i spend my time for rest (sleep at night not including day time i fall asleep) almost 6 to 8 hours everyday. Usually my class will start at 8am and will end about 5 or 6pm. I found that it's hard to spend time for my study. I ask my lecturer, do sleep is requirement in life? He said that we have to sleep to rest our body and brain. I ask again, how if we don't need to sleep, is it we become more productive? i just don't remember what he answer to me. My point is, if we can put sleep aside, then we can have more time to study, more time to work, more time to hanging with family and so on. What do you think about sleep?
3 responses

• United States
3 Feb 07
I think sleeping is a great and wounderful thing, you can get away from reality next morning you are a new person and alive.

• Malaysia
3 Feb 07
But for some reason we do not think like that. Do you ever get into rushing or anything similar with not enough time to finish your job. Surely by right management it will go smoothly, but then it's an effective and really productive that way. Wake up and still to face same thing right...


• Malaysia
3 Feb 07
Need for sleeping or need for rest? Sleeping is not the only way to rest. Our body just get tired by hardwork, then we just relax. There you go, it's rest.

• India
3 Feb 07
We are not a machine we act as per our brain instruction if brain is not able to do regular activities during our rest time we can not be productive person

• Malaysia
3 Feb 07
what do you think if there's a sort of medicine or device for that purpose :) don't you think it's great buddy...