Who's The Hottest CSI babe?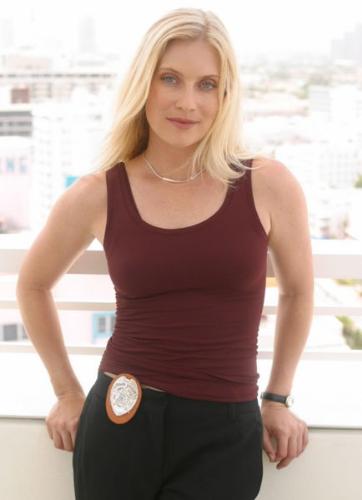 Philippines
February 3, 2007 9:33am CST
Choose from the List: CSI:LV Catherine Willows Sofia Curtis Sara Sidle CSI Miami: Calleigh Duquesne Yelina Salas CSI New York: Stella Bonasera Vanessa Ferlito Lindsay Monroe ------------- My choice(s) in order 1.) Calleigh Duquesne 2.) Sofia Curtis 3.) Catherine Willows
5 responses

• United States
8 Feb 07
I have to agree that Calleigh Duquesne and then Catherine Willows are the hottest babes on the show. They are not only beautiful but they are able to handle themselves. They don't get flustered by little things like some of the others do. They are confident which makes a big difference in my book.

• Philippines
6 Feb 07
Calleigh Duquesne is the best because I think she was the most approachable of all the female CSIs and she's always smiling. That's cool! :-)

•
3 Feb 07
Calleigh Duquesne!!! By far the hottest lady in the whole lot. Good looking, blonde, southern and loves weapons! thats my kind of lady! sara sidle is second for me not sure why but always had a thing for her.

• Philippines
8 Feb 07
vanessa ferlito. but since she's gone her replacement gets the nod.

• Philippines
6 Feb 07
I go with Lindsay Monroe, Stella Bonasera and Calleigh Duquesne. in no particular order.