Which is the Worst comic book hero movie?

Hong Kong
2 responses

• United States
3 Feb 07
Well I like some of those movies but I do agree the Hulk was not that good. I wasn't able to watch it all. I saw most of it but it just to me was a poor rendition of the hulk story. It could have been done so much better.

• Hong Kong
3 Feb 07
I like the actor in Hulk, in which he also acts in Troy. But the script is bad and the story is too slow I think.

• India
15 Aug 12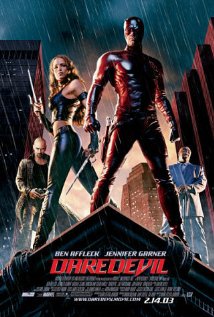 I would vote for Daredevil as the worst ever superhero movie ever released, Ben Affleck is not suited for a superhero role. The movie was quiet boring from the beginning, I thought why did I waste my yime watching this movie ..