Do you hate it when others gossip about you?

China
February 4, 2007 3:22am CST
Gossip moves so quickly that few people have time to cover their ears,even if they want to. I hate it when others gossip about me.But to be honest,gossip with my close friends makes me feel I am trusted and belong to the group. I think I am not the only person who feels like that. Gossip has long been looked down as litte better than nonsense and bad manners. But recent research showed that gossip has many positive effects on your social life. There has been a trend among people to dislike gossip.But gossip appears to be a very improtant form of behavior in a group of friends,defining their group membership. People found that gossip levels peak when a sports team included a slacker,someone who regularly missed practices or showed up late. Other members of the team would soon start to joke about the slaker's shortcomings behand his back. because they think these shortcomings are bad for the whole team. Gossip also eases social and professional anxiety.
4 responses

• United States
4 Feb 07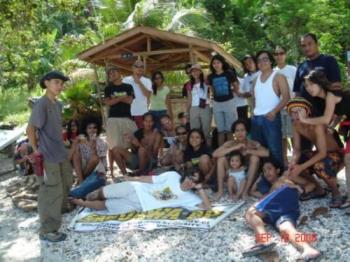 well for me personaly i hate it when other peopl gossips about me because they are destroying my name and my reputation by spreading false rumors and bad stuff about me.. sometimes gossips can be dangerous as they can destroy a persons life and credibility and damage the integrity of a person.. i hate it when they do that to me and i usually confront that person and ask him/her what incited them to say those things..

• United Arab Emirates
4 Feb 07
well who does not hates it when any one speaks bad behid thr back or gossib abt us...i think every one will hate it........rather it will hurt and might end but bad.....


• United States
8 Apr 07
Well, it does bother me alot. But, I do not let it get to me. I just ignore and move on with my life.