What is the cutest photo you have of your kids or of yourself as a child?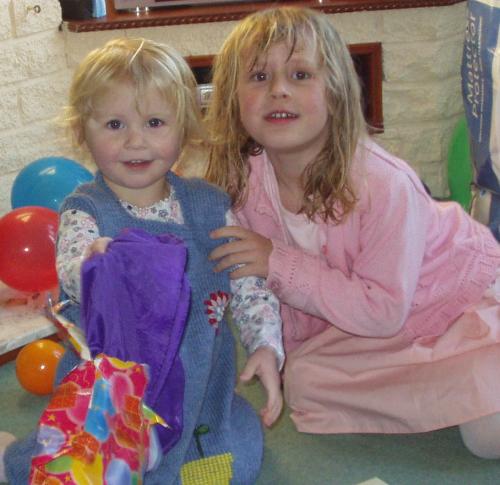 February 4, 2007 6:04am CST
I would love to share your photos of your children or you as a child. It is lovely to see different peoples children I think. I have added a picture of my two girls hope you enjoy it. I will click through all of the photos you add, so it will be extra money for you as well as being able to show off your little beauties.
9 responses

• United States
5 Feb 07
Aww such cute kids! Thanks for sharing :) I would love to post a picture of my son except there isn't a blue link anywhere near this response box that says "add pictures". Am I missing it somewhere?

• India
5 Feb 07
I am really sorry, but there seems to be some problem with loading pictures into your profile also. It does not show any error, but after the whole process, I dont see the photo added into my photos list. Sorry about that. I guess now we will have to hit the 500 mark to get all these facilities.



• United States
4 Feb 07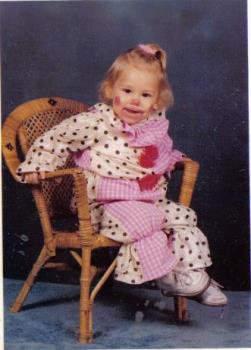 I don't have any children but here is one of me when I was little that I just love. Your little girls are adorable!

•
4 Feb 07
that is such a cute photo. Why can't we grow up to be as lovely as we were as kids?

• United States
27 Feb 07
LOL - that's what I'm saying :)

• Australia
4 Feb 07
The cuties photos I have are of my children while they were growing up and some of myself. It is lovely to see different people children I think as well. I have not seen any pictures here of your two girls though. I do not have any photos here in mylot of me or my children sorry.

•
4 Feb 07
The picture of my children is below the red heart right at the top. If you can't see it then if you go into my profile you will see some pictures of them there.


•
3 Jun 07
I can't post pictures yet, due to the silly limit. I remember it well, though. There is a picture of myself and my little sister as children (I was about 7, she was about 4) and we were sharing a bath! We have bubble beards on, because we were messing around with the bath foam. That was about 5 minutes before my sister poo-ed herself in the bath and I got out disgusted. Haha. x

• United States
31 May 07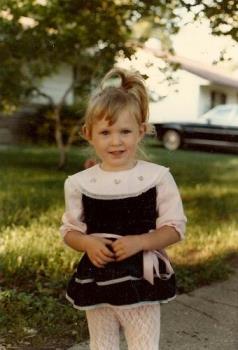 no kids here. probably not for a while either. instead I'll leave you with a pic of me when I was little.

• United States
27 Feb 07
I have so many photos of my kids. I think my biggest hobby is just taking photos. Your girls are very cute BTW. ;)