myLot's Calender Wrong!!!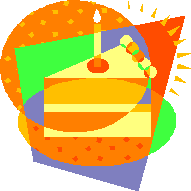 February 4, 2007 6:41am CST
There seems to be something wrong with myLot's calender or at least their calculations. Why you ask, well I just happened to notice that on my profile today it says I am 35 so I went and checked my account information and my date of birth is correct in there, now don't get me wrong it doesn't really bother me much but my birthday isn't until the 13th Feb so I still have just over a week of being 34. I could understand if it was only a day or two until then what with the different time zones but I didn't expect it to be this far out.
1 response