Blood and Chocolate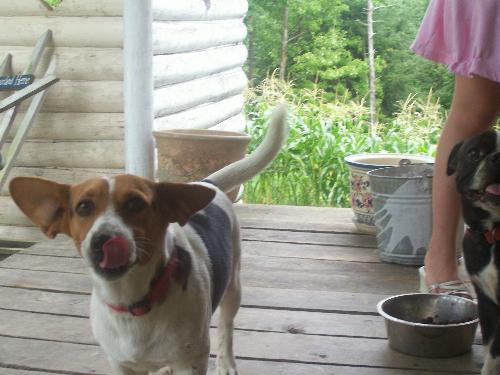 United States
February 4, 2007 9:00pm CST
Who has watch this movie? And who wants to. Iknow I do, I can't wait for it to come to my town.What about you?
3 responses

• Greece
5 Feb 07
What kind of movie is this? As you understand i have never watched it and i have never also heard about this movie.

• United States
18 Jun 07
My short review: Blood and Chocolate was directed by Katja von Garnier and based on the book written by Annette Curtis Klause. It is the story of a woman caught between the loyalty of her Werewolf heritage and her desire to love a human. Agnes Bruckner plays the lead role of Vivian and Hugh Dancy plays her lead love interest. Agnes seems perfectly cast because when one thinks of hairy wolf women their first thought probably isn't: sexy. Yet her features brought the believability that she could be that wolf woman and at the same time she was appealing. The rest of the cast do fine with their roles as well. I was surprised that I enjoyed this movie. Critically I think more choose to bash the film than to praise it, however, even though the plot is not an original one altogether, I found its execution to be satisfying. Fans of the book should probably avoid it since it does not follow it very well from what I gather. Even with the sort of silly scenes where they float angel-like in the air moments before turning into wolves, I found Blood and chocolate to be a sweet romance and entertainment experience.

• Romania
5 Feb 07
The movie is not so good and i tell you why!If you've read the book ,you'll know exactly what I,m talking about.This movie butchered the book,the story was chaotic,didn't fit with the book.the caracters didn't fit as well,the only thing that the movie had in common with the book was the character names.The script was terible and the acting was poor.I recommand to read first the book and then wach the movie.