Pets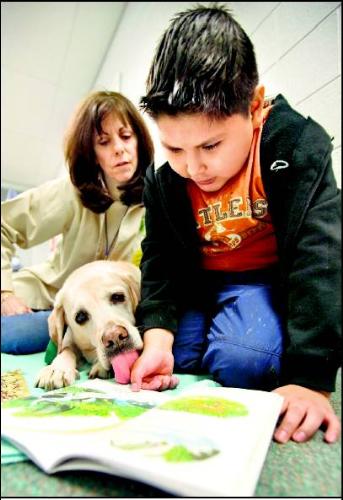 India
February 5, 2007 5:25am CST
Is it right to take pets anywhere and everywhere in home ? What about health hazards, with your pet being taken or allowed to move everywhere in the house ?
4 responses

• United States
6 Feb 07
I personally feel it's not a good idea...No offense, I've had friends with cats that go in the kitchen, get on the counters and such...And she wonder why I don't have dinner or eat anything she prepare... I have a yorkie, and he is NOT allowed in the Kitchen or the bathrooms..He is groomed regularly and don't shed hair, I still feel he shouldn't be in those areas... Even when we have dinner, he is not allowed to be around the dinner table..I have trained him when we eat, to excuse himself to the living room or elsewhere in the home...

• Canada
6 Feb 07
I raised 5 boys in a house FULL of pets. We had 5 dogs at the time, 2 cats, guinea pigs, and even a blind chicken. My kids did not get sick nor did our pets. I have 7 dogs now and they enter and exit through a dog door in the porch. Animals have always roamed thru my house. I had to vaccuum more than most people, but it does not seem to affect our health in anyway. As matter of fact I had never given it any thought.

• United States
5 Feb 07
My little ferret has a cage she sleeps in mostof the time, they sleep 20 hours a day, so it isn't too bad, she is supervised when she is out. My parakeets on the other hand, are not let out simply because it is too much a pain to catch all three of them, and putthem back. but occasionally, once in a blue moon I'll let them fly around, and just be birds! it is funny though, because eventually, they just migrate back to the cage, and don't care to be released. as for hazards, yeah, I supervise them like I said, because a pet can get injured in this case, but I think a dog or cat is fine. just lock up the chemicals!

• United States
5 Feb 07
my pets go where i go and that's everywhere in the house. i dont think it will cause any health problems and so far it hasnt'. pets are very curious and always go where you go because they love you and want to see where you are going. i dont think i could stop them because they go there anyways even if they're not supposed to.