Where does the expression 'to go commando' come from?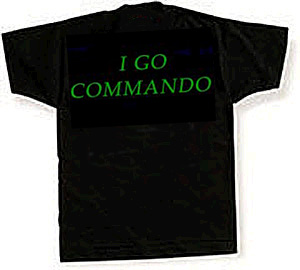 Switzerland
February 5, 2007 11:11am CST
This is a question for the Americans here at myLot. I have seen this expression in my "No Underwear" discussion, and guessed that it meant to describe a woman who's not waering any knickers. Ok, I got the meaning, but where does this strange expression come from? Thanks in advance for some clear answers!
No responses