Okay, you won't believe this one.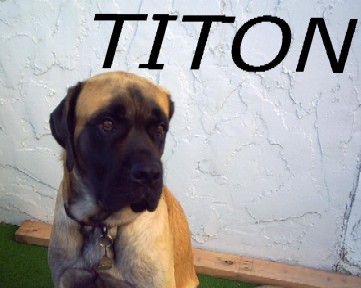 United States
February 5, 2007 2:28pm CST
My wonderful dog, Ttion, was growling last night. So, I look to see what he is growling about and he is laying down with his head buried in the closet. I immediately think, "Oh no, a mouse". So I get closer and realize he is Asleep! He went to sleep with his head in the closet. I have the weirdest dog. What is the strangest thing your pet ever did?
2 responses

• Philippines
5 Feb 07
We had taken a stray cat into the house. Not long after, we bought a puppy. At first, the cat always runs away from the puppy, very much afraid. After sometime though, the cat realized the puppy won't hurt him. The cat now stays close to the dog, so close they even sleep on one mattress. But when it comes to food, the puppy will never allow the cat to have a bite of her food in her plate. To make sure the cat eats only from his plate, the puppy guards her plate and leaves it only if she has consumed all the food intended for her. We find this very funny.