Seasonal changes tricks the Smelliest Flower.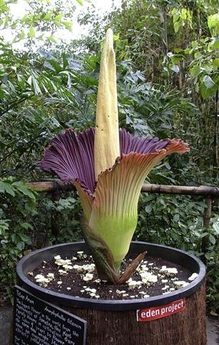 Sri Lanka
February 6, 2007 11:16am CST
This is a news postedf in Yahoo. Tha smelliest flower Titan Arum or called corpse flower will only blossom once in 6 yrs. But this time may be because of exceptional climatic variations it has blossomed two yrs consecutively. I dont know about omens. But I think this is some warning about environmental pollution. This year in france allthe countries have decided to contribute to stop global warming. Thats a good news. But How many of us take a moment to think about our activities feedback on the environment. There are no excuses to environment pollution. Because we simply dont have rights to destroy a public property of all living beings. That is the EARTH.
No responses