Where did Valentines Day come from?

United States
3 responses

• Greece
7 Feb 07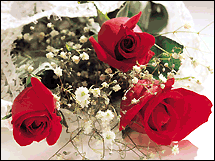 I'm not sure how this day become a holiday but as i see now the day turn to be a day for gift shops.They have many many small thing for this day.About me i will spend my Day at home with my husband(when he finish him work,near to the and of the day).Wish you the best for this day!!1

• United States
8 Feb 07
Thanks for the roses :) I love roses.

• United States
9 Feb 07
I have no clue where it came from, but it's an interesting question. There are way too many holidays anyway. I really don't have much to say on this topic, because I really don't know the origin of this subject as I do not celebrate it. Try googling it and you might get a good answer. Hope that helps!