"True Love".. could it be true?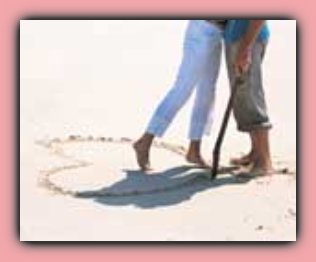 Philippines
February 6, 2007 8:42pm CST
Is there such a thing as "true love?" The reason i ask is that my observations of the world today indicate that there are many people getting divorced, getting cheated on, and breaking up than there are happy couples that are in love and stay in love. i mean, humans mentally and physically capable of staying in love with someone and being faithful to eachother?
2 responses

• Australia
7 Feb 07
My husband and I had been together for 11 years and married for 9 years , not once neither my husband or I cheatered on the other !! We had always been true to each and faithfull too !! We know each other too well and would know in our hearts if we did !!!

• United States
7 Feb 07
sure there are people out there who are capable of doing so. I think it's rare these days to see but yes if the couple are really in love the need to cheat just isnt there. They love each otehr & are there for each other. Its not easy to find that one person you can totally flow with but I think it can def happen. I thought I had it once & it ended in divore...but after I truly found that one love for me...I realized what I had before was so wrong! What I have now is so amazing... :)