Do you feel gud about Big B getting chance to have hot kissing scene with a kid?

India
2 responses

• India
8 Feb 07
hmmm i wanna c nishabd.. it sounds like an interesting movie... and about the kissing scene.. yes it can happen.. waise bhi aaj kal everything is possible.. so no big deal.. thanks for asking have a nice day

• India
9 Feb 07
That's kewl responce prerna... So u don't c ye biggy in it... Till date abhi couldn't have gud smooch on screen ... If u think this long time was taken for the father to show up a onscreen smooch then how long do u think beta will take to screen one up...haah...lol..

• India
9 Feb 07
abhi will not wait this long for his kissing scene surely.. and should not even wait.. aish wont say anything she has done it.. so y cant abhi.. heheheheh

• India
24 Aug 12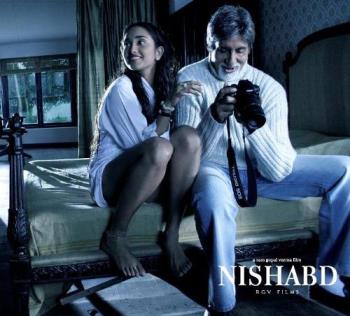 I don't see anything wrong with that scene in the movie Nishabd, the movie wasn't as good as I expected but still watchable ...