i am pissed in my office, should i resigned?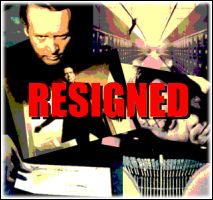 India
February 8, 2007 5:33am CST
i am really pissed. i am really not in a good relationship with my boss, he is always putting extra burden on me and i am reallyu pissed. i wont to resigned but am i going to do this right thing? should i do resign if i am not happy in the working atmosphere? please help me out i really have to decide it fast. Thanks in advance
3 responses

•
8 Feb 07
hold your horses..don't just up and go like that..look for another job first..then stick your middle finger up at your cranky boss o.k? sort yourself out..then leave..

• Uganda
8 Feb 07
if you think that you can work good after that job you can find a better job, and you can earn good then say good by if you are pissed. so easy to decide. i really did it before and i am satisfied many times.

• Philippines
8 Feb 07
hi it's really hard to work with a boss who you don't get along well. i actually have the same problem on my workplace only that what i'm having issues is not my direct supervisor but another department who's giving out schedules. i'm so pissed off that i really really wanted to leave a bomb on that department to blow their heads off. However, i know that since i'm only a low ranking agent it's more likely that they're just gonna shove me off and tell me you're supposed to follow us because we're more superior than you are. So i'm just looking at the brighter side. I've just motivated myself that i should treat it as a challenge. and overcoming that challenge would make me a better person.