Help My Daughter Please...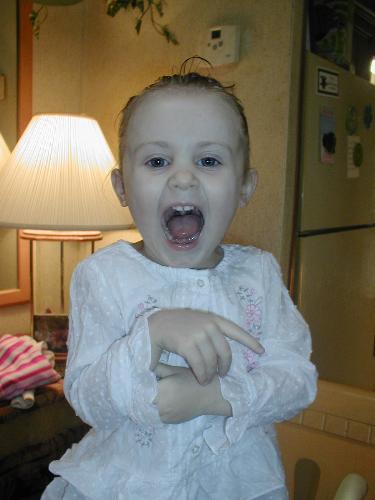 United States
February 8, 2007 7:43am CST
My daughter has a 3 yr old who is getting really bad with attitueds,she always saying you do it, or screaming back or just down right throwing a tamtrum,she can be just as sweet when she wants to be but is really giving her a bad time,she tries her best to disapline her but nothing works for my daughter,any ideas
4 responses

• Israel
8 Feb 07
Kids need discpline, specially in that age. If the kid is screaming and throwing things, just ignore her. When the kid see that her mother are not going to do anything about it, she will eventualy be quiet. It will take time, but the kid needs to know how to react and to be a good kid.

• Canada
8 Feb 07
There are a lot of three years olds that go through these phases. I have found the best thing for situations like this are time outs, but the biggest thing is you have to be consistent. It can't be sometimes you put her in a time out for her behaviour, but other times you let her get away with it. Consistency is the key so children learn what they can and cannot do. Also I have found if you see they are going to do something they are not allowed to do, it's great if you can divert their attention before they actually do it. This way you avoid the time out and the bad behaviour.

• United States
21 Mar 07
the thing about kids is that no child is the same as another so she needs to just figure out what works for the child specifically. she needs to figure out what she really enjoys and try taking it away. something that will really get her attention and make her want to work to get it back.

• India
8 Feb 07
Hi Merlin, allow her to be free till five years, after five kids transform.