LimeWire, BearShare or Morpheus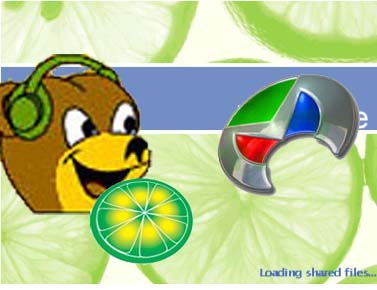 Indonesia
6 responses


• Italy
8 May 07
u can use a lot of client, i use "utorrent", for me is the best, is light and simple to use, the most famous anyway is "Azureus" or "bit tornado", after you take the client just go look for the file .torrent you can find a lot of thing to download in a fast way (all download must be legal of course), there are many site with file .torrent to download and there are many search engine to find .torrent too ;). the file .torrent is a litte file, when you start it with yur client, you start to download the big file from the other people, more people download this file more speed you get to download it ;), so before download the file check how many people are sharing that file, and particularry take a look how mwny people got the file at 100% ;)


• Indonesia
24 Apr 07
The number of the sources are depend on the internet users that use the program, and also how many user are online with the program. I once felt that limewire are so slow but when I checked, ifound out that the number of users that connected are low too.

• Australia
8 May 07
i prefer to avoid search client p2p programs such as limewire or bearshare, they show results which arent as they seem and could be the worst thing you ever download. i use Utorrent to download. it requires you learn how to use it but can be the best downloading tool around. its small and doesnt require installation. bitorrent is a clean service and people comment on the material to show whether it is good or bad. you can download pretty much anything you want, fast which is something it has over search client p2p programs and know that it is entirely clean.

• United States
26 Apr 07
I use Limewire Pro because it's the fastest and safest way to download. I can get anything I am looking for, except games, but I don't download that much games anyway. I usually download music and I have a bunch saved up in one of my drivers. Limewire is a great P2P search engine and I'm sticking to it until I discover something better.

• Vietnam
24 Apr 07
Limewire and Bearshare give me more spywares and viruses than the files I need. For p2p download, I prefer Bit Torrent, and sometime Emule.