Who's the most beautiful girl you've ever seen?

Philippines
February 9, 2007 6:24am CST
I believe that we are all beautiful. But who is the most beautiful girl you've ever seen? Share and discuss please.
6 responses

• Philippines
20 Feb 07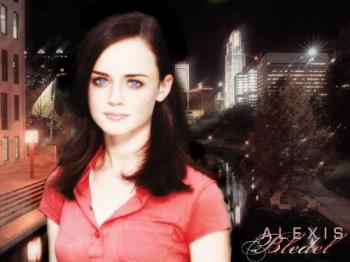 I think Salma Hayek is beautiful as well as Alexis Bledel (rory from Gilmore Girls).I think its the dark features as of Salma with her Latin and persian heritage.With Alexis,i think its the dark hair and the pale skin, a very good contrast for her and great features too.

• Romania
10 Feb 07
we all are beutifull, but you know when? when you're truly happy once i took a lot of photos with me and my family, and when i saw them i saw something great i looked at one of my photos, when i had a lot of make-ip and i was dressed so nice, and i was pretty, my because i had my sul empty, i was so sad that day ... and then i looked at once of my photos, i didn't had make-up, i was dressed regulary, but i was happy, i was smiling inside ... and in that photo i was beautifull

• United States
13 Feb 07
I think one of the most beautiful woman I've ever seen is an actress from India, her name is Aishwarya Rai. She's not only beautiful but she's a good person...I've seen her on Oprah and 60 minutes and she's so pretty! I also think Angelina Jolie is gorgeous, too!

• United States
10 Feb 07
I've always found Demi Moore to be beautiful, I like her features and she has a kind face. Also Catherine Zeta Jones. Although it's more of a classy beauty. I also think Kate Winslet and Cameron Diaz are beautiful. I care so much about people's eyes and if they have beautiful eyes, they are pretty much beautiful to me.

• Canada
10 Feb 07
The most beautiful girl I have ever seen would have to be Angelina Jole . I think she is stunning. One of my best friends looks just like her.

• Italy
9 Feb 07
Mmm probably Elisabetta Canalis, an Italian showgirl. But there are lots of models such as Adriana Lima and Alessandra Ambrosio who are stunning!