who's your valentine?????????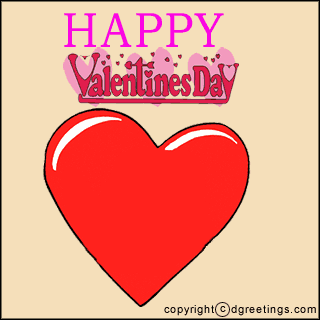 India
February 9, 2007 9:40am CST
friends valentine day is nearing.............are you excited.....have you got a valentine.......or are you out in search of one?????or you are morosed because you cannot find one...............well whatever be the case be prepared...ur luck may click !!!!!
4 responses


•
9 Feb 07
I was going to say my baby boy too. Although my wife and my son will be mine. Both are going to have a fun day normally we go and get some photos taken, this will be our first with our son. Kudos! ~Joey

• Singapore
9 Feb 07
Not at all excited. What is Valentine day if you can pampers, spend time, declare your luv, showers with trinklets and such to your love one every other day. Why must wait for Valentine to tell that someone how much you love them. If you love that someone, everyday is Valentine day. Good Luck and Happy Valentine day to you.

• Canada
9 Feb 07
My kids will be my valentine. They are the love of my life.