WARNING do not press the Esc button!!!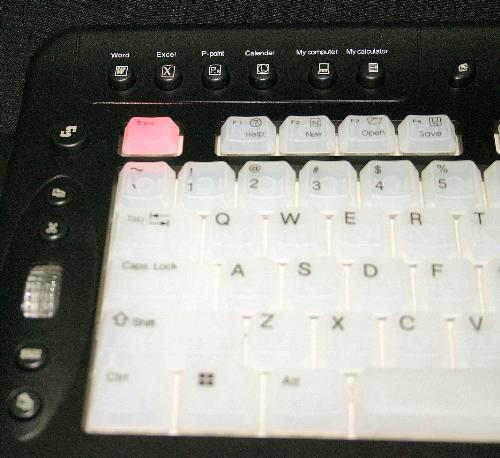 South Africa
February 9, 2007 1:10pm CST
This happened to me today, I was typing a long post, and because Im trying to keep up with my thoughts I accidentally pressed the Esc button...and.....OOPS....my whole post was deleted and the typing box emptied....Shheeez! So I started again, and it happened again....so I:got up... made me some coffee... watched some TV... and now I'm back with a vengence. So remember KEEP away from the Esc button!
6 responses

• India
9 Feb 07
yes, it did happen to me earlier. From then on, i started being very careful not to press Esc. key. thank you for sharing the tip which i did not do.

• South Africa
9 Feb 07
Its a pleasure...hope it safes somebody some time!

• United States
10 Feb 07
I did this a few times when I was new here. Why is it that it always happens at the end of a long and very well thought-out post? Then you get so aggravated that the re-written version is nowhere near as good as the first.

• United States
9 Feb 07
Thanks for the warning. My esc button is the first at the very top row and I hardly ever use that row of buttons but now I shall be exra careful as I have had responses disappear and I had no idea why.

• United States
10 Feb 07
I know you had to be very upset about losing your long post. I would too and it has happened to me before but not by using the ESC button. This is a very good warning to all people so that they do not go through the same situation. i will try to avoid the ESC button.

• South Africa
11 Feb 07
It such a stupid litle accident, and it cancels your typing immediately. I hope the MyLot administrators see's this topic, and mybe they could modify the web site so that Esc does not cancel your typing....?

•
9 Feb 07
Yep - I've done that! Now that you have reached the experience of 754 posts you can do what I do on long posts and type it in Notepad first and then cut and paste.

• India
11 Feb 07
My heart felt sympathies first of all 4 the accident that U had. Now for the rest I'll always remember your word of wisdom. Thanx.