Okay, Dumb Question Maybe, But i really don't know how...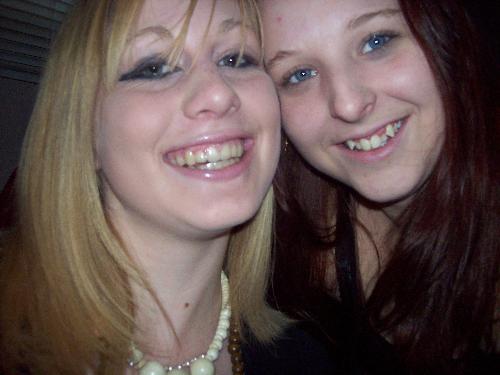 Canada
February 9, 2007 11:57pm CST
Okay so i may be a little dumb, maybe mylot illeterate, but i can't for the life of me figure out how to make a friend request, i get them, accept them, but i don't know how to add someone myself... If there's anyone who can help me with this, it would be nice... Thanx...
3 responses


• United States
11 Feb 07
Well, the people above have already told you how to request friends. But I wanted to throw in there.... Don't feel stupid. A lot of people do not request friends because they don't know how and are afraid to ask because they fear looking stupid. At least you asked! And therefore, you are not stupid! You knew enough to ask. So, in the future...don't feel stupid. :) Just ask! And people will be more than willing to help. Take care sweetie. And welcome to myLot!

• Canada
11 Feb 07
Thank you hunni, your all very sweet people. if you want to talk any time, my time is free.

• United States
11 Feb 07
You may quite be a spitfire, but you certainly don't look even a little dumb! Good to see you here and look at all of those posts already! You must be quite the typer! Blessed Be ~Donna

• Canada
11 Feb 07
Thank you all for your sweet responces, haha i feel quite idiotic at the moment as the one i was trying to add was already on my friends list. I just don't know how i didn't see it, i looked like 6 times. Anyways i would like to thank you. thank you as well Donna, you seem like an angel. If you want to talk leave me a message any time. I guess i am quite the typer haha, i'm pretty fast and usually have several things on the go at once. Peace and Love Ash