How many times you take tea in day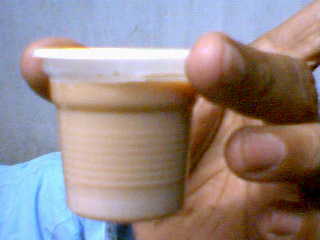 India
February 10, 2007 5:29am CST
Now a days people are taking tea occasionally.There are people who take it quite frequently but excessive taking of tea causes harm to our health. No doubt tea has stimulants which stimulates our body and mind. But there is content of nicotine in it which causes harm to our body if we take excessively. It is better to avoid taking it excessively. it is advisable to take three to four times a day, there is recent article appeared in British journal that if take limitly the taking of tea would stopp heart attack. So people beaware not to take excessive taking of tea.
3 responses

• United States
10 Feb 07
I don't like tea. I don't drink any, it has a weird after taste for me. I do take green tea capsules to slim down. I wish they made delicious tea, I hear so much that it's really good for you.

• Philippines
10 Feb 07
I drink tea 4 to 5 times a day. But not the hot tea, Iced tea like nestle iced tea with lots of ice.