Why do ppl. celebrate Valentine's day on concerned person's death... plz tell...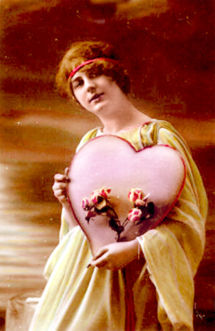 India
February 10, 2007 6:07pm CST
I always wonder as to - why do V ppl. celebrate dis day world-wide wid dis enthusiasm, as Saint Valentine died or was axed on this day... and V mark dis day as to b - The Day of Love... ...Also is it fair... to show our love towards the concerned ppl. only on dis day and feel as to its almost done for the whole year... DOn't you feel - ONE should always show careness and love to ppl. always and even if its a touch for a moment and that's all one can tak' out in d whole day... I stil Believ' its MORE dan enuf' - wat say you guys... awaitin' please sharew your views on this and THAT too as much as you wanna...awaitin' and CHEERS!!!!!!!!
No responses