Is Justin Timberlake the next Michael Jackson?

8 responses

• India
12 Feb 07
No, he is not. Nobody can be compared with Michael Jackson. He is the the the the the BEST. Visit the following website to download lovable music. http://surl.in/HLMID261252BMRMTGQ

• United States
11 Feb 07
His skills don't equate to those of Michael Jackson's. While he does imitate his moves PLUS his voice (that high screeching tone), he's not as talented as the King himself.

• United States
22 Oct 07
Interesting... I never thought to compare the two. Justin Timberlake is very talented. I don't think anyone can compare to Michael Jackson because he was so original. However, I certainly think Justin is very talented and has the industry at his fingertips for now.

• Zambia
18 Oct 07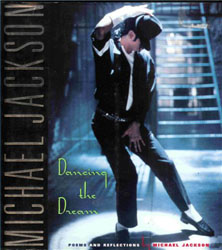 I don't think he can make it! He is a good imitator of MJ, just like Usher, but falls short of the "glory" of Michael Jackson. The guy is just awesome. You can even tell him apart when he is doing his thing in a group routine performance.

• Malaysia
14 Oct 07
I don't see anything in him like Michael Jackson. If he doing something bad to children, maybe he is... lol.. just kiding.

• Philippines
1 Mar 07
I think Justin Timberlake is a very potential and talented music artist, but can not be the next Michael Jackson. He might be immitating some Michael's rhythm but I don't think he can really be Michael. He can be JUSTIN TIMBERLAKE in his own way.

• Canada
1 Mar 07
JT his not the next MJ he can't be as big as MJ was. But right now Justin is the biggest thing in the pop induistry and we don't know how long it gonna last for him.

• United States
24 Feb 07
I don't think he is no comparison to MJ. He is a wanna be imitator.