Have you found your very special spot in the world?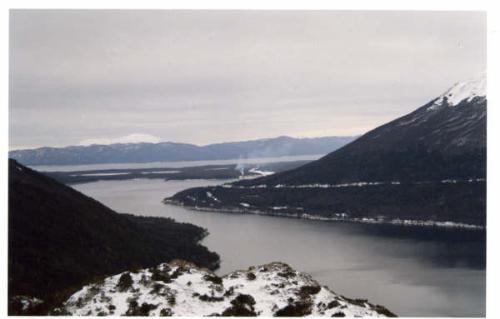 United States
February 11, 2007 1:13pm CST
I mean, that very special place where you feel absolutely confortable, that you enjoy being at,full of peace and "good vibration" if you will. That place that feels like paradise... If not, what do you think that would be like?I've once been at the very very south of South America, at a place called Ushuaia, in Argentina. I found myself sitting on a mountain, with just my frineds...nothing else around but other mountains, snow and silence. It was so beautiful!!!! I felt peace like I never did before that day.
3 responses

• United Kingdom
27 Apr 09
Near where I used to live the White Cliffs of Dover was a spot I felt totally comfortable and energetic because of the stunning scenery. Overseas far from my ho e country Sydney is my favorite city. Seeing the stunning looking harbor I fell in love with it before landing. I felt wonderful around Circular Quay and the botanical gardens. My favorite country is Samoa in the Pacific Ocean. I fell in love with the unspoilt landscape and found it like home in paradise.

• Chile
23 Apr 09
That feeling you expressed has a great similitude with what I experimented when I went to the Atacama desert. There is no snow, only rocks and dryness. A big silence and the sky. I felt so near the tracendental. I´ve only had that feeling in other two places. When I went to Saint Peter´s Cathedral and at the Mezquite in Cordoba, Spain.