Do you enjoy watching cartoons?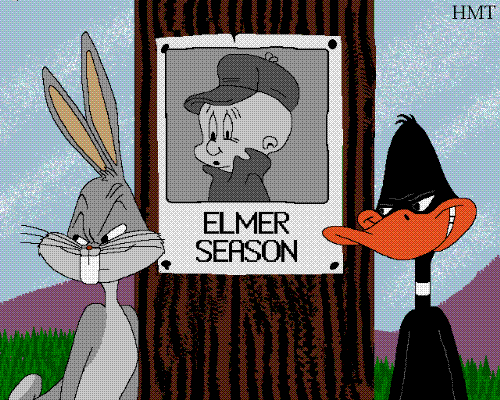 United States
February 11, 2007 2:18pm CST
I do! I am 25 and I still enjoy watching cartoons. Either on television or a movie cartoon. Some of my favorites on tv are Power Puff Girls, Dexter Lab, Looney Tunes and The Simpson. Movies that I love are Finding Nemo, Shrek 1 & 2, Cars, and Madagascar. I just find them ver relaxing to watch. They are hilarious too!
9 responses

• United States
11 Feb 07
The Simpsons is great, family guy is great and I love south park even though it's a lousy show. lol


• Canada
11 Feb 07
I do too. I know people think it's kids stuffs but everyone has an inner child and that is how I nurture that part of me


• United States
18 Feb 07
The best is the Animaniacs, in fact when I was in my 20's my mom worked with a man who thought she would think he was odd, when she realized he loved cartoons, LOL Mom told him no my daughter does too, and then we exchanged lists of great cartoons to watch. Considering the cost of getting the Animaniacs on video then and or dvd now I would say there are those who like it as much as I do. I love finding the humor in things that kids just wouldn't get, I admire the talent and mind sent. Trivia, What character in Disney's Toy Story cursed with out cursing, and how did he/she do it?


• United States
13 Feb 07
I'm 38 and I still love to watch cartoons. I love the ones I grew up with like Scooby-Doo and Looney Tunes but I also like some of the new ones on TV. Danny Phantom, Fairly Odd-Parents, and Kim Possible come to mind. Most animated movies I love as well. Nice thing is I have a 12 year old neice I help to raise so I have an excuse to buy them :)

•
13 Feb 07
Hey, I'm 55 and love Futurama and the Simpsons on tv. Ice Age and Shrek have me in stitches, I love them. These days it seems that you really do need to have something to laugh at, and these fit the bill nicely

• Philippines
12 Feb 07
I love watching cartoons. My favorites are the simpsons, family guy and American dad. I love the family oriented more mature type though.