What are your favourite flowers?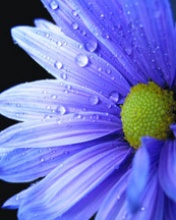 4 responses

• United States
11 Feb 07
Gladiolas without a doubt. I like them so much that I bought a bag of 100 bulbs and planted them about 3 years ago. The first year most of them came up and bloomed, but the second year, only about half did. By the end of the 3rd year I had practically no gladiolas at all. Thinking I needed to start over with fresh bulbs, I headed out to prepare my flower bed before I went to purchase more bulbs. There, right in the middle of my giant gladiola patch was a squirrel munching away on one of the last remaining bulbs. I haven't figured out whether to go ahead and plant more, knowing that I will be sharing them with the squirrels, or is there a good squirrel repellant that won't really hurt squirrels? Or, maybe I can find a flower I like just as well that doesn't taste good to squirrels. Any suggestions?

• Philippines
11 Feb 07
Tulips. I think they are not grown in my country and they're really expensive. I've never received tulips before so I'd keep my fingers crossed for Valentine's Day. But most probably I'll get roses.

• United States
11 Feb 07
Sunflowers! When I was young my dad and I would plant sunflowers in our back yard each spring. They bring back so many good memories that I would defiantly have to say sunflowers.:)

•
11 Feb 07
hi there, my favourite flowers has to be lilly's, sunflowers, roses or tulips plus many more, they cheer me up! :O)