Heroes is the best!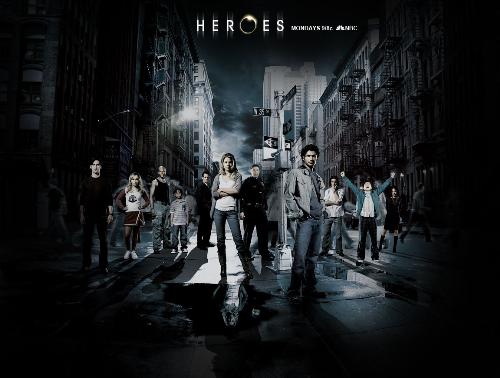 South Africa
February 12, 2007 4:01am CST
Ive been watching heroes recently ive found it the most amazing show ive ever watched although prison break is realy good i would much rather watch heroes
6 responses

• Brazil
18 Feb 07
The best tv serie yet !! I love it so much that I can't wait until monday to watch the next ep. My favorite hero is claire, what about you ?


• United States
14 Feb 07
I love this show, the idea that some people would be chosen as heroes is great. I love the Micah caharacter I think that would be the coolest power to have besides being able to fly. The Sylar character is creepy and I cannot wait to see what he does next. I love both Hiro and Ando and I think that part of the story line is interesting, I cannot wait until all the heroes catch up with one another, and I keep wondering about the blow up of New York City, will it happen?

• United States
12 Feb 07
I looooooooove heroes, I have been watching it since the very first episode and haven't missed one yet. It is one of those shows that gets beter and better every episode and I love the suspense of what is going to happen. Comes on tonight and I am excited. lol I don't think I ever looked forward to watching a Tv show like I do this one.