Sugar-cane Juice!

India
February 12, 2007 7:39am CST
Are you fond of drinking sugar-cane juice? I am fond of it. Whenever I find a sugar-cane juice maker, I stop there and in few minutes drink a glass or two of the freshly prepared juice, blended with lemon. This works excellently for prevention of jaundice. It is rich in minerals and sucrose. Though not advisable for dibatics, but as a natural drink and good thirst healer, it has no comparison. Have you enjoyed it in hot sun-ray hours? Just say your views please.
2 responses

• India
16 Jul 07
I am also very fond of drinking sugarcane juice. When I feel thirsty and on my move during work, I feel to approach the nearby sugarcane juice seller and take one or two glasses, flavored with lemon pieces and cooled by adding ice pieces in it. This is a very good thirst quncher as well as natural ingradient containing many minerals also. It rightly prevents jaundice in the primary stage, if taken regularly. This has been also experimented by me and my friends. Hope you all will sure drink sugarcane juice for better health, when you feel thirsty. Thank you.

•
17 May 07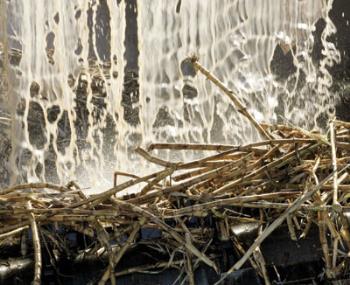 Gosh firstly the lassi discussion and now this one LOL! I do really love sugar cane juice and have to wait till I visit India before I can have some but as I was diagnosed with diabetes last year, when I'm next in India later this year I will have to steer clear of this delicious drink! W Why is life so cruel? Well I won't completely avoid it, it just would not be right to completely stay away from this divine beverage! Oh dear, I feel like a glass now, I'll have to make do with a salty lassi/buttermilk!:)