Paypal Premium Account Queries,Please Help.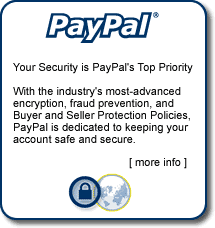 India
February 12, 2007 11:30am CST
Its Just Been over a 2 Weeks For me Around Here and i Still Don,t Get it. As i Don,t Have a Paypal Account yet. Will MyLot Hold My Minimum Earning Payment Until it Reaches the Point That i Want it to Reach. Or will Payout Members Sooner Than They Thought Just Like 2 Days Ago. Can Anyone Here Tell me? I am From India and if Want to Have a Premium Account. What Would They(PayPal) Charge me for a Month? And How Do i Withdraw Money From Bank Using Paypal? Many of u May have Paypal Acount so Please Help me out. And is it Necessary to have Credit or Debt Card For Transfer Money in my Bank Account. Please Give me details About Paypal in Brief.
1 response

•
12 Feb 07
paypal is free you simply sign up, give them you bank details to verify, then you can transfer money to and from your bank

• India
13 Feb 07
But Payapl Premium Account is not Free,is it? If it is not Free,What is the Monthly Charge for it?