Another money making website.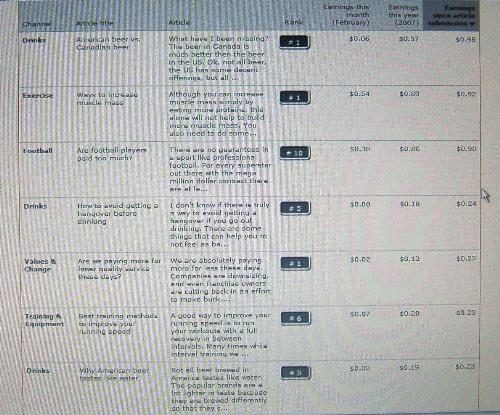 United States
February 12, 2007 4:54pm CST
For those of you looking for more ways to make money online I have found another really good website out there that is very similar to myLot. On this website you write small articles on various topics ranging from child care to sports and everything in between. There rating system is all user based and the amount of money you make is determined by the quality of your article. Simply put the users votes on which articles on each topic are the best and you get paid if your article gets in the top 10. Now the ratings on your article can fluctuate from hour to hour depending if it is one of the featured articles to be rated that day. What I like about this website is that you can contantly earn on your submissions daily. I have articles that I wrote back in November that are still getting earnings today. The earnings increase slower then they do on myLot, however if you write really good articles you can earn quite a bit in a hurry. Again as I said before earnings are calculated every time your article is read or reviewed and all ratings are user based, so there is no complex algorhythm used to determine how much money you are going to make. The more article submissions on a particular topic, the higher the earning potential. If there are 10 article submissions to one topic and 100 to another the one with the 100 submissions is going to get paid more. For more information, send me a myLot main with your email address and I will send you and invite to check out the community. I have only been with them for 3 months and haven't written anything since my first month. Minimum payout is $25 and they do pay at the end of each month so long as you request it on time.
2 responses

• United States
12 Feb 07
Well I am all ready on your friends list so I will send you a message with my email address so that I can check it out. maybe it will work for me along with all the other stuff I am trying to do.