BLOGGER or WEBMASTER?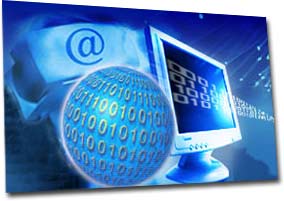 Serbia And Montenegro
February 13, 2007 1:45am CST
I just want to ask and see other people's opinions and views on this. The title "webmaster" has been around like, since the internet emerged (well, pretty much). And the title "blogger" came later, and seems like it's beginning to take over, as more and more people are preferring to blog than to set up a static website (or dynamic). What do you think of both. Which do you prefer to be, rather?
4 responses

• Australia
17 Feb 07
I am both. Blogs make more money but involve more work. Websites take awhile to set up but are easier to maintain. My blog at http://www.blogsire.com/myblog/ explains how to blog for money.

• Serbia And Montenegro
17 Feb 07
Yeah. I've already checked your blog more than just a few times before. :) Pretty good content.

• United States
15 Feb 07
I have both a website and a blog but I like blogging more. I prefer to be a blogger because to me it is much easier to maintain than a website. A blog is also more personal. Ever since I started blogging I have gotten lots of visits while my website doesn't get as much traffic. Of course I keep my blog updated more than my website anyway. I love blogging and wish I started sooner. Have you checked mine out recently? I have added lots of new content to it. Check it out: http://cwilson26.blogspot.com

• Serbia And Montenegro
17 Feb 07
Yeah. The reason blog is so popular i think because the ease of updating the content. Less hassle. Hey, can i take a look at your website? I've visited your blog more than a few times though. ;)

• Malaysia
15 Feb 07
Webmaster is kind of like some expert who knows lot of things on creating a website. Whilst Blogger is just any person who knows how to write (no matter the writting is how good or bad), in another word, anyone can be a blogger, just depends on your level; partime, amatuer, fulltime or Pro... I would just consider myself a partime as I still have my own job.

• Serbia And Montenegro
17 Feb 07
Yeah. And i've visited your blog. It's "cute". Happy Chinese New Year!

• United States
13 Feb 07
I think that blogging is just easier for the masses. You really don't need any technical skills to blog and as long as you are not trying to set up an ecommerce store, then blogging is the way to go. I think there is still a need for webmasters as many businesses still want to have an actual website but they add the blog for site information. I think there is room for both of them, but I think blogging has paved the way for many more people to have a presence on the internet, and I think that is a great thing. I think you will hear more people saying that they are bloggers, because that is more for the every man. Since I do know HTML and the basics of putting up a website, I see a use for both in my life. I don't think I will ever abandon regualr websites for blogs, but I ma working on including blogging into more of my online activities.

• Serbia And Montenegro
13 Feb 07
You are very right! Maybe it's because almost everyone can blog, but not everyone can set up a good regular website (not just by developing some sites with WYSIWYG provided by web hosts). But blog really opens the door for more people to voice their thought or write the things they want on the net.