is my 8 month old eating properly?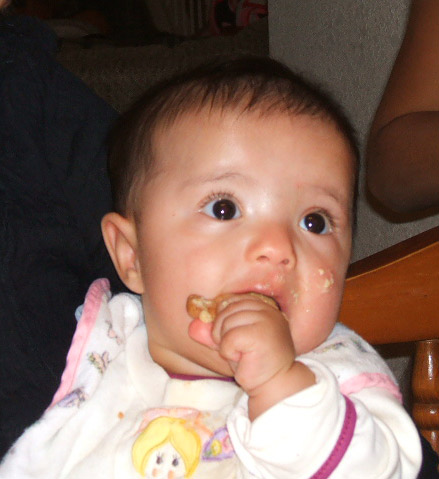 United States
February 13, 2007 10:10am CST
i have three children, all girls, with my first two girls i was working full time and now i'm home and a full time mom, so you can imagine that certain things might be new to me, like this that has been mind bogling; my youngest daughter has not been wanting to drink as much formula anymore she has been wanting to eat more baby food now, for example yesterday she had two bottles totaling up to 14 ounces and that was it for her as far as formula went then she ate (she eats with a spoon not in a bottle; so i guess that's good) breakfast (4 ounces of banana baby food). lunch (4 ounces of chicken and rice baby food), and dinner (4 ounces of turkey and rice baby food), is this ok for an 8 month old baby?, is she getting the proper feeding and nutrients that she should be getting?, also keep in mind that she is a preemie.
No responses