Do you get food cravings?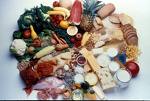 United States
February 13, 2007 3:28pm CST
Do you notice that you are sometimes more hungry during parts of the month then other parts of the month? Like sometimes I won't be hungry at all, then the next week craving for everything I can find. I don't binge or nothin like that. I always keep to a regular diet. But some times i will feel saticefied and other times I wont. I hate that feeling cuz I don't want to over eat. So I'll drink a lot of water or something, but that only makes it worse. Does this happen to you? And if so what do you do about it?
4 responses

• Philippines
13 Feb 07
yeah, i usually have food cravings. sometimes i would crave for something sweet, it can be chocolate, cake. sometimes i would like to eat something salty. i wouldn't gonna be able to sleep or to think straight if i'm not gonna be able to eat the food that i'm craving.

• United States
13 Feb 07
Soemtimes when I do get stressed out, I would want to eat something special - like a cheesecake from this cafe in our city. Right now, I haven't eaten one bit for the last 3 months because i am trying not to bail on my diet. I'll just wait till a few pounds will be shed then I'll reward myself with it.

• United States
14 Feb 07
Yes I have cravings for food at odd times. Like burgers after the GYM. Certain chocolates before I get up for the day. Stuff like that. I hear if you are gotta a craving go for it but dont eat ALL of it. Eat in moderation. Its better than pigging out later on. Enjoy!

• United States
14 Feb 07
I have food cravings all the time, I either try to avoid it or I just end up giving into my cravings. It's better than suffering and really craving it.