how was your day today?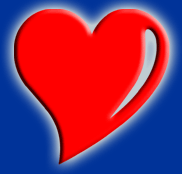 India
February 14, 2007 10:58am CST
today is VALENTINE'S DAY so how did you spend your day? how was VALENTINE'S DAY CELEBRATED IN YOUR PLACE??
5 responses


• United States
14 Feb 07
It's icy and cold out so we haven't ventured anywhere yet. We're going to my brother's to watch a movie, going out to dinner, and then coming back to eat a dessert I made this morning.

• Canada
14 Feb 07
Mine is pretty crappy actually, since my boyfriend of 18 months dumped me last weekend for no apparent reason. He can't say he never wants to see me again, and was making future plans with me. He doesn't even know why, just that he's messed up right now and needs to be on his own to figure it out. I think he might have a problem with Valentine's Day or something, but all I expected was a phone call (he lives out of town).

•
14 Feb 07
My day was great just like any othetr day. I do not re3ally understand the fuss about valentine day.I do not believe that love should given or expressed specially on val day.Love should shown and expressed everyday.We do not have to waite till val day to express our love to others.